STUDIO
Please click here:
MAILING LIST
to be added to my secure mailing list.
This link may also be used to arrange studio visits and book a free consultation session as described below.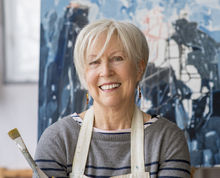 OPEN STUDIO DAYS ARE PLANNED TO CONTINUE, but, for Covid safety, please CLICK below, to arrange a time to visit on these days, For the time being Ruth is limiting visitors to 2 people at one time. There is no obligation to buy.

on these Saturdays..
.
August 28
September 25
October 30
November 27
There will be many items on sale.
I shall be opening by appointment only to help keep us all safe. Two people at a time will be able to remain socially distanced if need be within the studio. We will of course follow Covid guidelines.
Please click the amail link in the Intro on this page to email Ruth to arrange your visit:
Please state which date and time you prefer.
Maximum group size 2. Thank you.
NEW FOR ARTISTS
If you would like to explore how your work might inform you about yourself, Ruth is currently offering a free introductory 30 minute session. This will not be art therapy, but simply a consideration of how the marks we make reflect aspects of ourselves. Please use the email link above to discuss further.